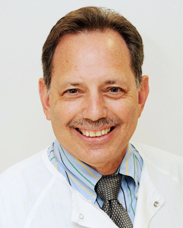 Dr. Schecht has been practicing dentistry in Northern Virginia for the past 25 years and practices at the Fair Oaks office. He enjoys and provides care in all phases of dentistry, but is especially interested in cosmetic, endodontic, and family practice. Dr. Schecht is a member of the American Dental Association as well as the Northern Virginia Dental Society.
A native of Forest Hills, New York, Dr. Schecht received his BS from the City University of New York. He then moved to Virginia to attend Georgetown University School of Dentistry where he graduated with honors and received his D.D.S. in 1981.
Dr. Schecht and his wife, Jeanette, live in Fairfax, Virginia with their son, Michael. In his free time, Dr. Schecht is remodeling his home and hiking and camping with his son's Boy Scout troop. He also enjoys photography and computer technology.
Book Online Now
Complete the form below to book your appointment today.
See How We're Helping to Deliver Safe Smiles Everyday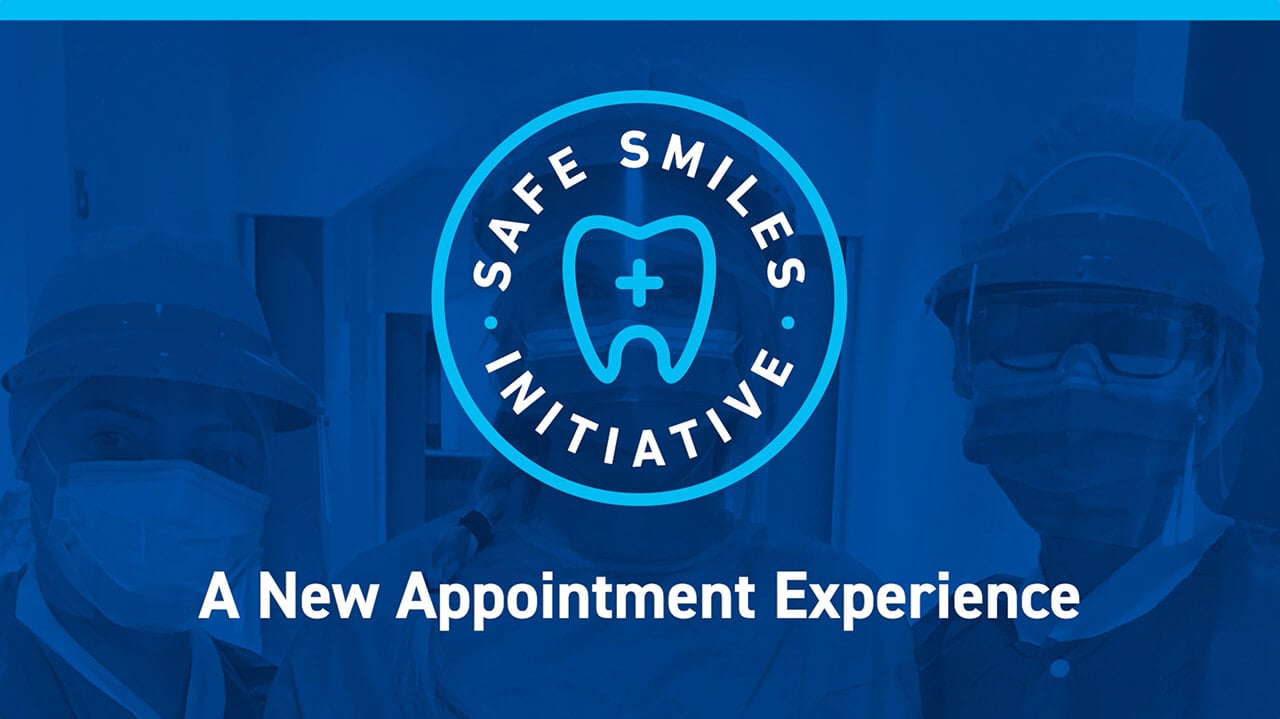 Office Hours
Monday

8:00 AM – 6:00 PM

Tuesday

8:00 AM – 5:00 PM

Wednesday

8:00 AM – 4:00 PM

Thursday

8:00 AM – 6:00 PM

Friday

7:00 AM – 2:00 PM
CareCredit
CareCredit is a healthcare credit card designed for your health and wellness needs. Pay for the costs of many treatments and procedures through convenient monthly payments.
Our patients leave smiling


I enjoy Jackie my hygienist and Dr. Schecht. I have known them a long time now and they really make me feel appreciated. The rest of the staff I encountered was also polite.

Kelly T.



I love Dr G who has been my dentist forever and his assistants are wonderful too. he always listens to me.

Phyllis M.



Wonderful dentist who does very good work, and a caring staff who make the visits pleasant. I only wish I had discovered Dr. Greenspan earlier, he would have saved me a lot of grief.

Kelly H.



Dr. Greenspan and the staff at Dental Associates are awesome! While most people hate to go to the dentist, this place makes the experience as enjoyable as possible. The work done by Dr. Greenspan is always first rate and he takes his time to ensure the patient is as comfortable as possible.

Kristine K.



Dr. Rotter is a consummate professional while putting his patients at ease. He has provided my husband and me excellent care, and provides explanations and suggestions for your dental care. Also, the staff that he employs are professional, courteous, and extremely competent in their admintrative positions. Overall, I couldn't more highly recommend this practice.

Linda S.



Service is prompt, courteous, efficient, and excellent work. I have been going to Dr Schecht for many many years, and would recommend him to anyone. Thanks!

Harry M.



My dental hygienist, Anna Sweeney, and Dr. Greenspan are both caring, very efficient, and very pleasant. The staff are very nice and helpful with any scheduling or billing issues.

Prabha I.



Dr Greenspan is so nice and gentle. Such a great dentist.

Nicole H.



Dr wortmanIs such a skilled and wonderful dentist.

William B.



So friendly and thorough

Leah P.



Considering I found your practice earlier this past year from my dental insurance website and after a consultation and deciding to move ahead with the procedure(s), I can tell you I am more than satisfied with everything! I will be following up with a additional procedure in late January of 2018.

Michael S.



Everyone cares about being kind and doing a great job with their work.

Cynthia R.



Friendly team. Prompt service. Honest appraisals.

James M.



Great dentist, great dental hygienists, great people. Wouldn't go anywhere else.

Debi R.



The great care and professional staff.

Susan M.



Friendly front desk, excellent heigientist (Jackie) and friendly and great Dentist that is friendly and always makes me feel at ease. (Dr. Greenspan)

Jeffrey W.



friendly and professional

Brian R.



I love Dr. Greenspan and his staff!

Beth M.



Friendly competent staff

Lucy B.



Wonderful and professional service

Linda L.



Friendly staff. Excellent dentists. Pleasant, knowledgeable, and sympathetic. Very efficient and cost effective services.

Shanda R.



Friendly efficient staff

Debbie M.



a very pleasant atmosphere, and display of genuine interest in patient care.

Lawrence J.



Dr. Greenspan makes having a cavity or a crown as pleasurable an experience as one could have. He explains the steps as he does everything, in a calm, gentle manner. And the results are first class!

Laurie P.



Diedra was outstanding. Would highly recommend her to any friend or colleague who was thinking about using your services.

Richard L.



Professional and friendly staff.

Herbert R.



Staff is great

Josie B.



Dr Greenspan and Jackie are so nice and I always receive great care!!

Laura W.



The staff are friendly and trustworthy, the facilities are nice. I don't want to go anywhere else.

Isabelle B.



It can be a bit tricky to get an appointment at the time I want. But, other than that, the practice is great.

James K.



Dr greenspan

Andrew W.



Always professional; always courteous.

David K.



I'm a new patient, the staff and Mr. Schecht treats me as if they have known me for a life time! They are courteous and professional every step of the way! They were very understanding to my budget and allotted me favor! I'm greatly appreciated for their succor, and I will undoubtedly refer them to others!

Delbert M.



Everyone was extremely friendly and went out of their way to make us feel welcome.

Kenneth J.



Professional and caring.

Joel M.



Dr El Choudary has been excellent on explaining the care I needed and put me in trust. The surgery went very well!

Laila B.



Friendly front desk, great office manager and Dr Greenspan always communicates and puts you at ease

Neil C.



Dr. Rotter worked very efficiently and I felt very little pain, which means he does his work with great care.

Shanda R.



Good service provided on time as scheduled.

Ira G.



I have been a patient of Dr. Rotter's for almost 40 years. The care and treatment my husband and I receive from him and his staff are always first rate.

Mary B.



Service is very good at each visit!

Angela I.



Everybody is so nice and very good at their job! The entire office is great.

Talya K.



Everyone was courteous and knowledgeable

Josie B.



Everyone at this office is so pleasant – from the front office staff to the dental assistants and dentist. Best experiences I have ever had with a dental visit is here! Thank you!!

Cindy V.



We've been seeing Dr. Rotter for years. He's taken very good care of us.

Barry B.



I enjoyed everyone during my visit

Josie B.



Jackie is a great hygienist! She is always very meticulous and professional. Dr. Greenspan is great as well – very friendly, knowledgeable and caring.

Oleg S.



Great office, staff, providers, and service!

Hayden R.



Everyone was so nice and I didn't have to wait.

Valerie H.



I've been with Dr. Rotter for 25 years. He is the best. Really like Jacquelyn too. The staff is great, Maria, Barbara and the rest.

Merton H.



Excellent service! Dr. Greenspan and Jackie are fabulous!

Bette A.



The dental hygentist that cleaned my teeth the past several times (Jacqualyn Harris) is extremely kind, gentle and polite; I've felt better than usual when I've left the office after my teeth cleaning those times.

Timothy D.



Everything is good. Drs are caring and staff are attentive.

Xueling Z.



very friendy and helpful staff. Skilled dentist.

Andrew H.



Jackie is a rock star hygienist. Dr Schact is great

David Y.



I have been going to Dental Associates at Fair Oaks for a number of years now. Anna Sweeney is my Dental Hygienist and she absolutely excellent! She checks my teeth over very carefully and then she does an absolutely remarkable job cleaning and polishing them. Anna Sweeney is a gifted dental hygienist! My Dentist is Dr. Gary Greenspan and I have been going to him for a number of years now. He is &…

Maureen (.



High quality care. Caring, efficient, and professional staff. I actually look forward to each visit.

Graciella E.



Quality of care, competency of staff, and respect for my time.

John P.



Very professional, honest service.

Janice K.



Thorough, professional and exceptional in every way.

Jane R.



everyone is super friendly and welcoming

Amalia R.



Excellent customer service and dental care

Frank R.



Everyone at the office from the business personnel to the dentist and dental assistants are very upbeat and positive. The patients comfort and understanding of procedure and billing is always explained. Because of my experiences here,, I don't dread going to the dentist anymore!

Cindy V.



I've been with Dr Rotter for 25 years and I am extremely happy with the dental care he gives me. I will go nowhere else. His tech Jacqualyn Harris is outstanding.

Merton H.



Great customer service

Jacqueline H.



Everyone is so nice and caring

Ashley K.



Love it there! Trust Dr. Greenspan (and I have some dentist anxiety). Highly recommend!!!

Jennifer D.



Best practice in area. Thanks Greenspan

Eric L.



I have been coming here for over years . Dr. Schecht and his team are the best !!!

Lindy K.



Everyone in the office is wonderful!

Christine C.



Dr rotter is amazing

Erika A.



Dr. Gary Greenspan is amazing!! He and his staff have taken such great care of us for the past 20 years!

June G.



I don't remember the name of the hygienist that did the cleaning but she was fantastic. She explained things as we went along and gave suggestion for me to do to take better care of my teeth. Just a very pleasant person all around and did a great job.

Jonathan R.



Nice people. Professional care

Guy R.



Everyone is so helpful – fabulous service

Claire F.



Dr.Greenspan has been my dentist for over 20+ years. He is such a wonderful person and his staff is very professional. I consider Dr.Greenspan a friend and I'd have it no other way!

R C.



Great service; great teeth!

James S.



Definitely the entire staff from front office and billing to dentist and all dental associates. Everyone is so positive, helpful, and pleasant!

Cindy V.



Dr. Greenspan, Anna, and all the office staff are terrific.

Suzanne S.



Everyone from the front office staff to the dentist and assistants is so pleasant, patient, and helpful. I haven't been to the dentist in several years and if my experience at my prior dentist office several years ago had been anything near the level I experienced here recently, I would have never stopped going! Thank you everyone!

Cindy V.



Super friendly, very professional, and very careful with their patients to have a pain free visit

Ashley K.



Great care and friendly staff.

Kristina S.



Dr. Rotter and his staff are phenomenal.

Sofia H.



Everyone is always so nice and very professional.

Michael P.



Always pleasant and professional and very careful to be certain patient is not in pain!

Denine S.



Excellent service.

Karen Y.



Superior knowledge, service, and friendly atmosphere. Patients are always treated with the utmost care and respect. Best dental office ever!

Jacqueline P.



Great doctors, techs as staff. Helped us overcome our fear of the dentist! Very patient aware!

Hank H.



My teeth are always treated with care.

Ann R.



I had a great experience and didn't have to wait around to see the dentist or dental assistant.

Duane R.



I have been a patient for over 20yrs and have always loved the staff esp. Dr. Greenspan Whenever I have any dental issue I am seen almost immediately and I walk away worry free!!

Joette S.



The knowledge and professionalism of Dr. Schecht and his staff.

Michael P.



Prompt, great service on a cracked front tooth resulting from a cherry pit. The repair looks great.

Harry V.



Nice people and very professional. Plus they all have a great sense of humor!

Linda Z.



Excellent service

Marvin C.



Dr Choudhary does a great job.

John G.



From front desk to doctors, top notch practice.

Lori M.



Always professional, good service.

Ann R.



Dr Greenspan and your staff always goes over and above for me and I truly appreciate it

Melissa C.



Wonderful experience all around.

Anne R.



Dr. Greenspan is fantastic.

Michael D.



I was in and out very fast. I love my hygienist and dentist!

Jill B.



Dr. Greenspan id perhaps one of the finest dentists ever to practice

John P.



Great dental care/friendly office/convenient location.

Wanda M.



Dr. Rotter- kind and knowledgeable

Erika A.



Wonderful treatment for over 40 years.

Kerry R.



Dr Greenspan and staff are wonderful.

Carroll L.



Dr Greenspan and Jackie are great, personable, and highly skilled. I have great confidence in their ability to provide high quality dental care

David S.



The dentist and staff seemed very knowledgeable, competent, personable, and efficient.

Joseph M.



Very professional group with great customer service. Dr Rotter is a very knowledgeable and skilled dentist.

Thomas J.



Doctor Schect is the best dentist in Northern VIrginia!

Stephen N.



Thank you so much for the superb work on my brother, James's, teeth. Your caring approach put him at ease and your expertise in repairing his teeth was amazing. Thank you so very much!

James P.



Staff is friendly. Dentist has a good sense of humor that helps a patient relax.

Janet A.



Excellent friendly staff. Minimum waiting time. Explained exactly what was being done. Got me in and out of office in record time

Frank R.



Great personal care from front desk staff to the dentist and his chair side assistant. Also from Maria taking the time to say hello to me.

Ellen S.



Everyone was so nice & polite. My dental hygienist was super sweet. My dentist was so honest and nice.

Tuyet C.



Always great service and very friendly!!!

David B.



Anna is a great hygienist, very willing to discuss how to improve tooth care and hold a good conversation. Dr. Greenspan is great as well. Fantastic team.

Thomas B.



customer service, care,concern and how the whole office makes you feel like you're their only patient

John H.



Everyone is great and extremely professional!

Frank (.