Posted under:
General
Posted on: October 27, 2020
Are Cracked Teeth on the Rise?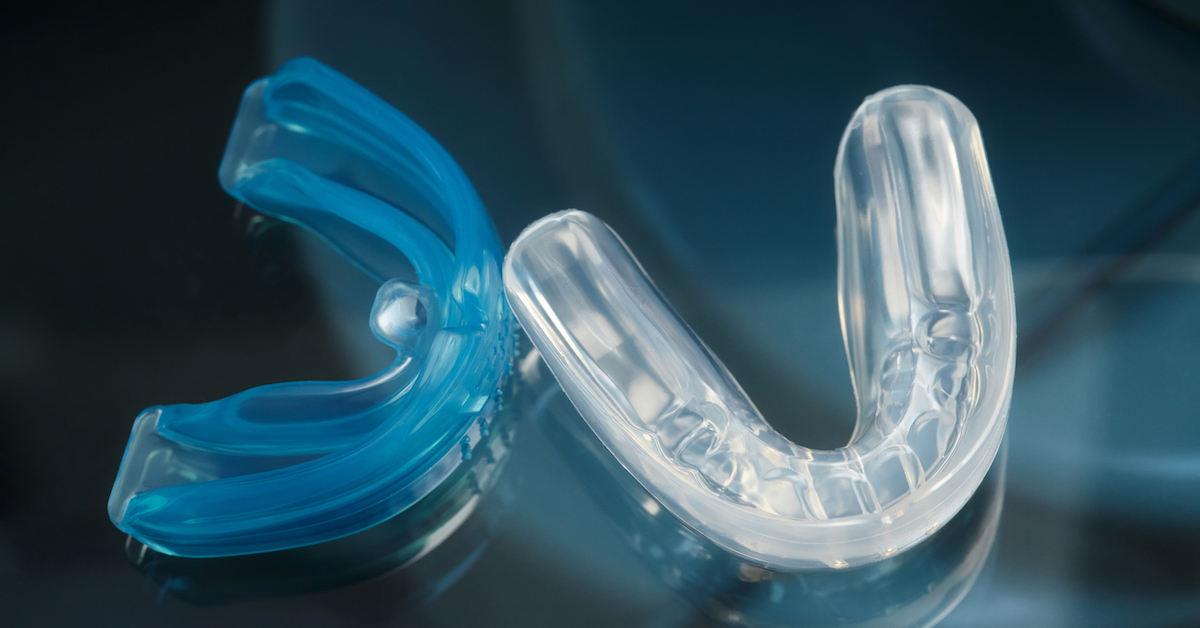 A recent increase in the number of damaged and cracked teeth may be the result of stress caused by the pandemic. Many individuals and families are under both financial and emotional stress because of restrictions, isolation and job loss created by the current coronavirus outbreak. At Dental Associates of Northern Virginia, we are committed to ensuring high standards of excellence in the dentistry field. We pride ourselves on providing practical solutions that fit your budget and needs for bruxism and many other dental needs. We care about your family and will work with you to find the most cost-effective and practical solutions for your needs.
Is Bruxism the Same as Teeth Grinding?
Bruxism is a scientific term used to refer to the habit of grinding teeth or clenching the jaw on a regular or habitual basis. Over time, this can wear away the tooth enamel that protects the inside of your tooth from bacteria. Extreme pressure can also cause teeth to crack, exposing the interior tissue. Some of the most common warning signs of bruxism include sharp pain in your teeth upon waking up, aching in the jaw or headaches that have no immediate cause.
Younger children are more likely to develop bruxism than older children, teenagers or adults. Other risk factors include medical conditions, some medications, aggressive personality traits and the use of caffeine, tobacco or alcohol. Our dental team will discuss your risk factors with you and will provide you with practical options for reducing issues related to bruxism.
Can I Reduce Bruxism During the Day?
While the use of alcohol, tobacco and caffeine can often play a role in bruxism, stress and worry are the most common reasons for grinding teeth or clenching the jaw during waking hours. Finding ways to reduce stress is essential to prevent damage to your teeth and jaw. Some suggestions for minimizing stress and coping with it effectively include the following:
Taking regular breaks from work or other activities to relax
Practicing deep breathing exercises and relaxation techniques
Taking up yoga as a stress-relief activity
Being mindful of your stress levels and pampering yourself a little during this difficult time can have a positive effect on your overall health as well as the state of your teeth and gums.
How Will a Dentist Help?
At Dental Associates of Northern Virginia, our dentists can take precise measurements of your teeth to create a dental guard solution that is precisely suited to the shape of your mouth, the condition of your teeth and the strength of your bite. Our team will consider all relevant factors when creating a custom dental guard that is ideally suited to your needs.
What Is a Custom Night Guard?
Customized dental guards require clear impressions of your teeth to be taken by your dentist. Once these molds are complete, our office will usually send them to an outside laboratory that specializes in fabricating custom dental guards for our patients. This ensures that your custom-fitted dental night guard stays in place all night to protect your teeth, your jaw and your overall state of dental health.
Why Would You Need a Night Guard for Sleeping?
During the night, you may grind your teeth frequently or even constantly. This can cause breaks in your tooth enamel that can increase your risk of cavities and tooth decay. Severe pressure can also crack teeth to create pain when you bite and chew. Using a night guard can also help you prevent temporomandibular joint (TMJ) syndrome, a condition that could cause pain and damage to your teeth and jaw.
How Common Is Temporomandibular Joint Syndrome?
The temporomandibular joint, or TMJ, is the group of muscles and ligaments that hold the jaw securely to the rest of the skull. When the TMJ is damaged, it can allow the jaw to slip out of alignment to create a condition known as TMJ syndrome. This can cause clicking, popping or snapping sounds from your jaw when you move your mouth as well as pain in the shoulders, neck, jaw and head.
Can a Night Guard Help With TMJ Pain?
A dental guard is one of the most practical ways to address the pain associated with TMJ. By working with Dental Associates of Northern Virginia to create a custom-fitted dental device that will provide solid protection for your teeth, you can reduce the risks associated with TMJ syndrome and bruxism to a manageable degree.
Why Is a Custom Night Guard the Best Option?
Over-the-counter dental guards are generic and tend to be one-size-fits-all. In reality, this means that they don't fit anyone correctly and are likely to slip out of place during the night, which can limit their effectiveness. Worse yet, these dental guards could potentially present a choking hazard if not fitted to your teeth in a precise and accurate manner.
Is It Possible to Get a Custom Dental Guard From Dental Associates of Northern Virginia?
Our dental office can take casts of your teeth that will allow us to fabricate a custom mouth guard designed for you and only you. We work with you throughout the process to ensure that you receive the most cost-effective and practical solutions for your dental needs in Northern Virginia.
Managing the Costs of Bruxism Mouth Guards
If you are concerned about the expense associated with dental guards and other procedures, Dental Associates of Northern Virginia can help with payment options designed with your needs in mind. We work with your insurance company to keep your out-of-pocket costs low. If you do not have dental insurance, we can recommend low-cost options and dental discount plans that can reduce the cost of your care with our dental practice to a significant degree.
Our team offers compassionate and caring treatment options that are perfect for your needs and those of your family members. We offer affordable dental care for the entire family. To learn more about your options for dealing with bruxism or to schedule your first appointment with us, give us a call at today. We look forward to the chance to serve all your dental care needs.